Move into your dream home sooner.
We turn stressed out first home buyers into happy homeowners faster with our one-of-a-kind online system
At eConveyancing NSW, the "e" stands for electronic. We are a completely online service.
2019 Most Outstanding Sole Trader
eConveyancing NSW, led by Nicole Armitage, winner of the 2019 Most Outstanding Sole Trader, has helped 100's of first home buyers into their perfect first home in the greater Sydney area and beyond. We know the exact process you need to follow to get you into your first home sooner and with less hassle – our game-changing online system easily steps you through this process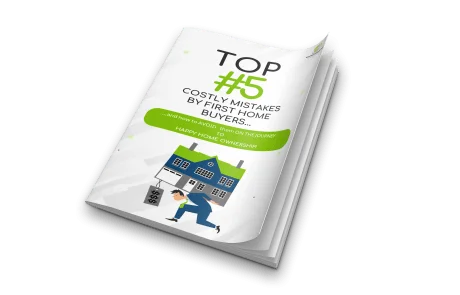 Get your free copy of our report:
TOP #5 COSTLY MISTAKES MADE
BY FIRST HOME BUYERS
TOP #5 COSTLY MISTAKES MADE
BY FIRST HOME BUYERS
Enjoying your first home will ensure the health and happiness for you & your family.
"I could not recommend Nicole highly enough: she has been amazing to deal with always providing the prompt and efficient level of service. Her professionalism and ability to tackle all our questions and emails in a matter of minutes impressed me so much. Finding such a great professional who is always there for you ready to answer your email or call instantly is an extremely rare find these days. I would recommend her with no hesitation and hope to use her services again in future."
Anna G, first home buyer
Build wealth through property
By buying your first home sooner you will start creating a nest egg for you & your family's future.
Gaurav moved from a rental sharehouse to his new home only 4 weeks after signing the contact.  He says that "getting all the relevant parties on board for early settlement and especially liaising with my bank", "requiring minimum effort from my side" was the best part of eConveyancing NSW's 9 step program.
Gaurav A., First Home Buyer – read the full case study
Achieve a sense of Community
Get into your first home sooner to achieve a sense of community and belonging.
"Nicole was absolutely amazing, we worked with her over a number of months while we tried to find our first property, she helped us every step of the way – going above and beyond to keep us informed and pointing us in the right direction for other services and things we needed to do for our purchase. Nicole was not only professional she was also personable and friendly to interact with.
As you can imagine we had a number of questions regarding our purchase, she happily helped with everything which removed all the stress out of the process. I could not recommend Nicole enough, if you're after conveyancing look no further." 
Nick & Ally – First Home Buyers  – read the full case study
What Our Clients Are Saying
Nicole has been amazing. She helped myself and my husband to purchase our forever home! We have finally settled in and now want to thank her for all that she has done. Nicole helped us through every step and was friendly and professional the whole way through. We appreciated her so much. Thank you Nicole 🙂

Nicole Boughton


8 October 2019
Get your free copy of our report:
TOP #5 COSTLY MISTAKES MADE BY FIRST HOME BUYERS
Our law firm is for first home buyers in the greater Sydney region and across NSW who want to buy their first home.
With eConveyancing NSW you will buy the perfect first home sooner.